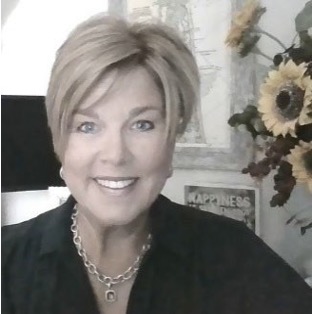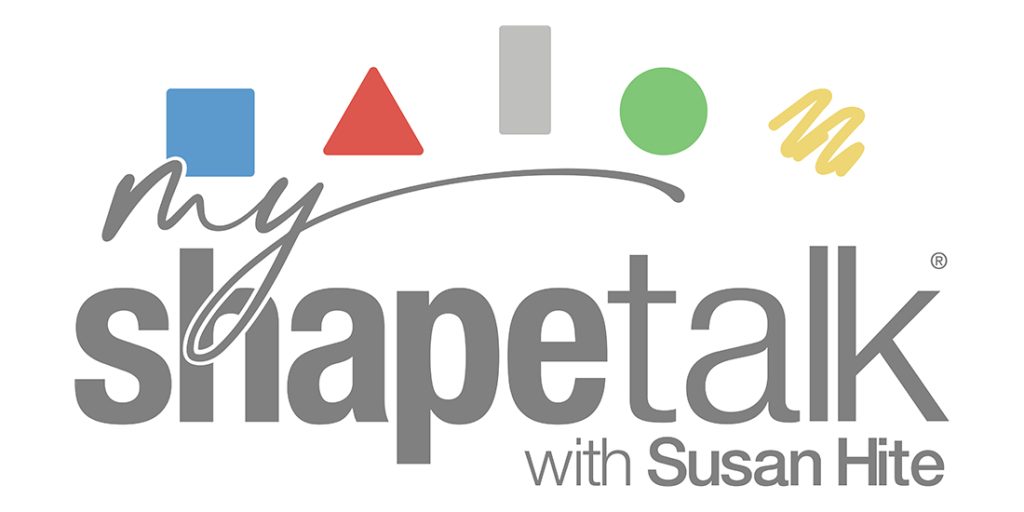 Susan loves to customize her keynotes to meet your objectives and motivate your group!
The typical keynote is 60 minutes and is designed to be inspirational, informational, engaging, and empowering.
Fee: Starting at $15,000 plus any requested resources and travel expenses.
Here are some of Susan's most requested topics. Choose the topic and Susan will develop and deliver a motivational message that will meet your objectives, interest, resonate, and inspire your group.
Contact susan@susanhite.com
Communication – Shape Your Communication for Survival, Success, and Significance
Shapes for Leaders
Shapes for Teams
Shapes for Couples
Shapes for Families
Shapes for Individuals
Train Your Brain. Focus on what you can control – 7 principles for living a more peaceful, balanced, and productive life.
Tell me more. These three words will change your life, strengthening your communication and your relationships!
We is > Me. Connectedness is the key to Survival (me), Success (we), and Significance (them). How to connect and build relationships that bring meaning to your life, while bringing bottom-line profits to your business or adding a level of significance to your life.
Little is BIG. The mundane is connected to the miraculous. How to stay focused and recognize the little things.
Build a Bridge, Get Over It, and Get On with It. How to bounce back and embrace the brutal facts with hope, optimism, and a plan.
Leadership – Leading and Loving Your People. How to effectively use your head and your heart.
Change – You can be the champion of change, not the victim of change. Train Your Brain and focus on what you can control, instead of what you can't.
Engagement – The four things everyone needs to feel included and valued.
Team Building – Fear of conflict is the biggest challenge. Most people either avoid it or try to hyper-control it. Learn how to embrace it, get through it, and press on stronger than ever before.
Diversity, Equity, & Inclusion – Acceptance is the highest form of love. How to embrace differences and leverage strengths.
Positive Thinking – It's a choice. How to find the good even in the midst of the bad.
Managing Stress – How do you manage stress? Learn what triggers your stress and how to burn on, instead of burning out.
Work-Life Blending vs. Balance – You can have it all, but you can't have it all at the same time. It's all about blending great, good, and good enough!
Here are Susan Hite's most requested programs since 2001. They have withstood the test of time.
"There's nothing new under the sun. What changes is you, me, others, and the environment around us. Life's lessons stay the same, but we don't!" – Susan Hite
PERSONAL AND PROFESSIONAL DEVELOPMENT
What You Need to Know for Survival, Success, and Significance
Susan blends the 7 Steps from her Train Your Brain Series into one powerful, positive, yet realistic message when it comes to taking care of you, taking care of others, and making a difference while you live your life! This message can be customized to address specific challenges, changes, or objectives, while sharing proven strategies and tools for professional success and personal significance. This common-sense, easy to use message stays with you even after the motivational high wears off!
COMMUNICATION, RELATIONSHIPS, and TEAM BUILDING
It IS What You Say, andHOW You Say It!
Susan believes WHAT you say IS important, but that no one will listen unless you know HOW to say it! This program will strengthen your communication, relationships, and/or team by using the communications system of PsychoGeometrics®. Susan has used the science of behavior and the art of communication to empower and enable thousands of people and their companies for more than 20 years. Now the CEO of PsychoGeometrics, Susan will teach you how to "flex" to each Shape or combination of Shapes to raise the probability you communicate effectively. Fun, effective, and long-lasting information you can use immediately in your relationships at work and at home.
STRESS
Burn On, Not Out!
In a world where we are constantly being asked to do more with less, Susan shares her formula for Burning On, instead of Burning Out. Learn what causes your stress, how to identify your symptoms of stress, and what you can do to cope with the stress in your workplace and in your life. In this session Susan shares the importance of blending, instead of balancing, and doing what you have to do, so you can do what you want to do! You will leave this session with a clearer picture of where you want to be GREAT, where you need to be GOOD, and where it will be OK to be good enough.
We also have amazing consultants, facilitators, and keynote speakers on our team, ranging from $3k to $15k per event. Each have their own area of expertise and strengths for helping you achieve your goals. From executive and personal life coaches to fundamentally sound facilitators and dynamic keynote speakers, we have you covered. For more information about Susan and our amazing team, please contact: susan@susanhite.com