How do I get certified?
We have virtual and in-person options, and the process is similar for both.
To become a Certified Shapes Facilitator, you will participate in an 8-hour course, that includes an additional hour of pre-work, three follow-up coaching sessions, and an access code for the Shapes Online Learning Series. CLICK HERE for the course overview, objectives, and agenda.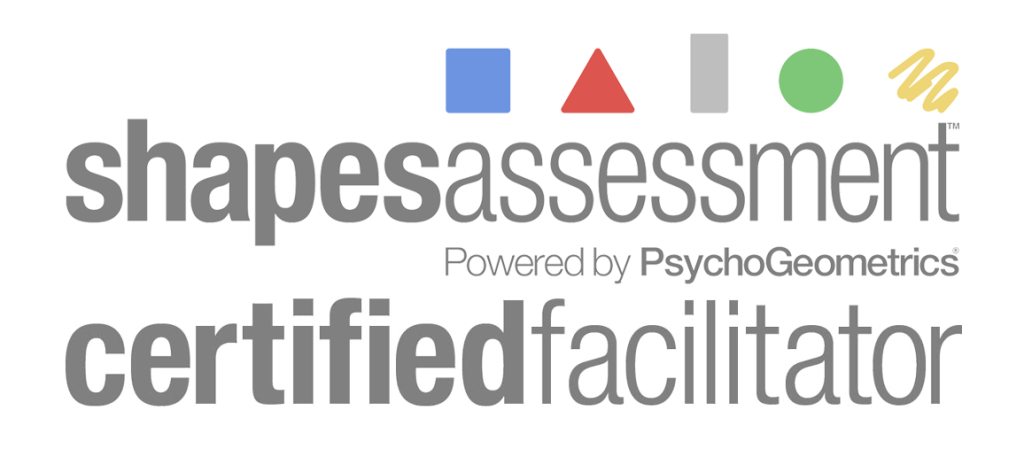 ---
When can I get certified?
Here are the dates for the Shapes Certification Course:
February 22 & 23, 2023
March 29 & 30, 2023
April 19 & 20, 2023
June 21 & 22, 2023
August 30 & 31, 2023
September 27 & 28, 2023
November 8 & 9, 2023
FOR INDIVIDUALS: Certification Courses are offered a minimum of six times a year for open enrollment. If you are an independent consultant or an individual within an organization wishing to get certified, click here for open enrollment certification dates.
FOR ORGANIZATIONS: Companies that wish to certify more than one facilitator can use the open enrollment option (see dates above), or request an onsite or virtual certification course for their "employees only" on the date(s) of your choice, provided there is availability. Contact infopgeo@psychogeometrics.com.
---
How much does it cost to get certified?
A PsychoGeometrics license is $7,500 and includes one person to be certified. Additional people can get certified under the license at $2,500 each.
This includes the enrollment of one person in the Shapes Certification Course and the Shapes Certification Toolbox valued at $3,495 of resources to be used within your organization or with your clients. Certified Shapes Facilitators also have ongoing access to content, including PPT decks with facilitator notes, activity cards and applications, and a 46-page Shapes Resource Guide.
Additional employees or associates can get certified under your license at $2,500 each, which includes the certification course and resources valued at $995.
To purchase your license now, register here.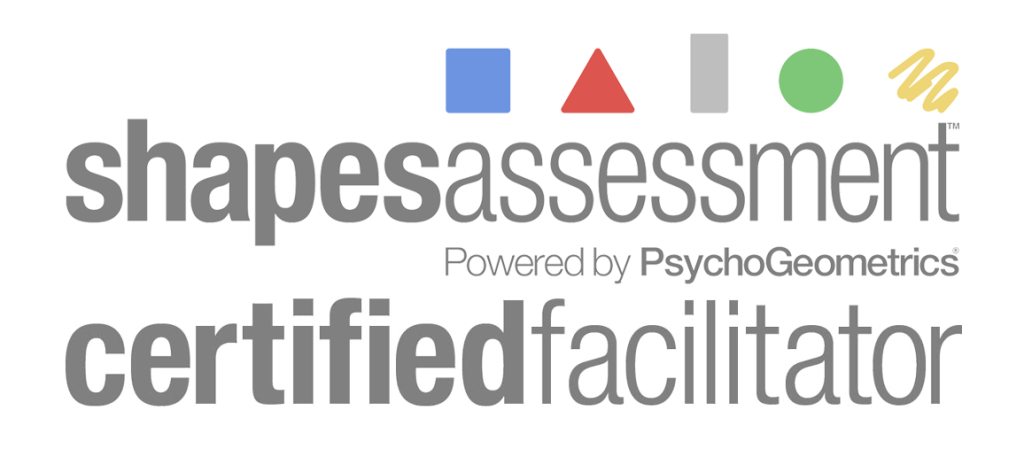 ---
Do I have to be certified to order the Shapes Assessment or Online Learning Modules for my team?
Certification is not required to invite your team to take the Shapes Assessment or experience any of the modules within the Shapes Online Learning Series.
CLICK HERE now to order in BULK and get an access code for your team.
NOTE: Certification is only required when you incorporate the Shapes Assessment or PsychoGeometrics content as part of your Learning Platform within your organization. Contact us for more information or to ask questions: infopgeo@psychogeometrics.com